ACO KerbDrain™ is a one-piece resin concrete kerb and drainage unit for carriageways, roundabouts, local road schemes, car parking and many other applications.
---
The cost effective approach to kerb drainage
ACO KerbDrain™ conforms to DIN 19580 Load Class D. It is available as both ACO KerbDrain™ Kapacity 480 (in standard 480mm depth) and ACO KerbDrain™ Kompact 305 (in shallow 305mm depth) units to meet an even wider range of applications.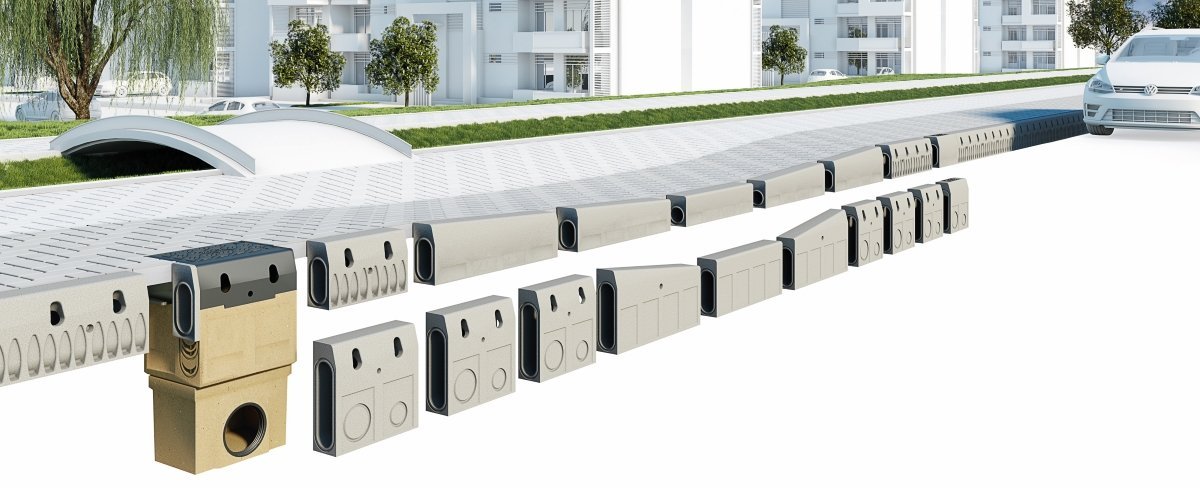 ACO's in-depth expertise in engineering solutions for road drainage results from 30 years of providing channel drains for local, urban and highway schemes all over the world.
Road engineering advantages
Research through local authority engineers and their contractors into the problems of highway drainage has lead to the development of the smaller, lighter and more cost-effective ACO KerbDrain™ range. The benefits of unobtrusive, in-kerb drainage can now be extended from larger highway schemes to smaller, lighter duty projects than was previously affordable, in a wider range of urban and sub-urban locations than ever.