---
ACO StormBrixx is a unique and patented plastic geocellularstormwater management system. Designed for surface water infiltration and storage, its versatility allows it to be used in applications across all construction environments as a standalone solution or as part of an integrated sustainable urban drainage (SUDS) scheme.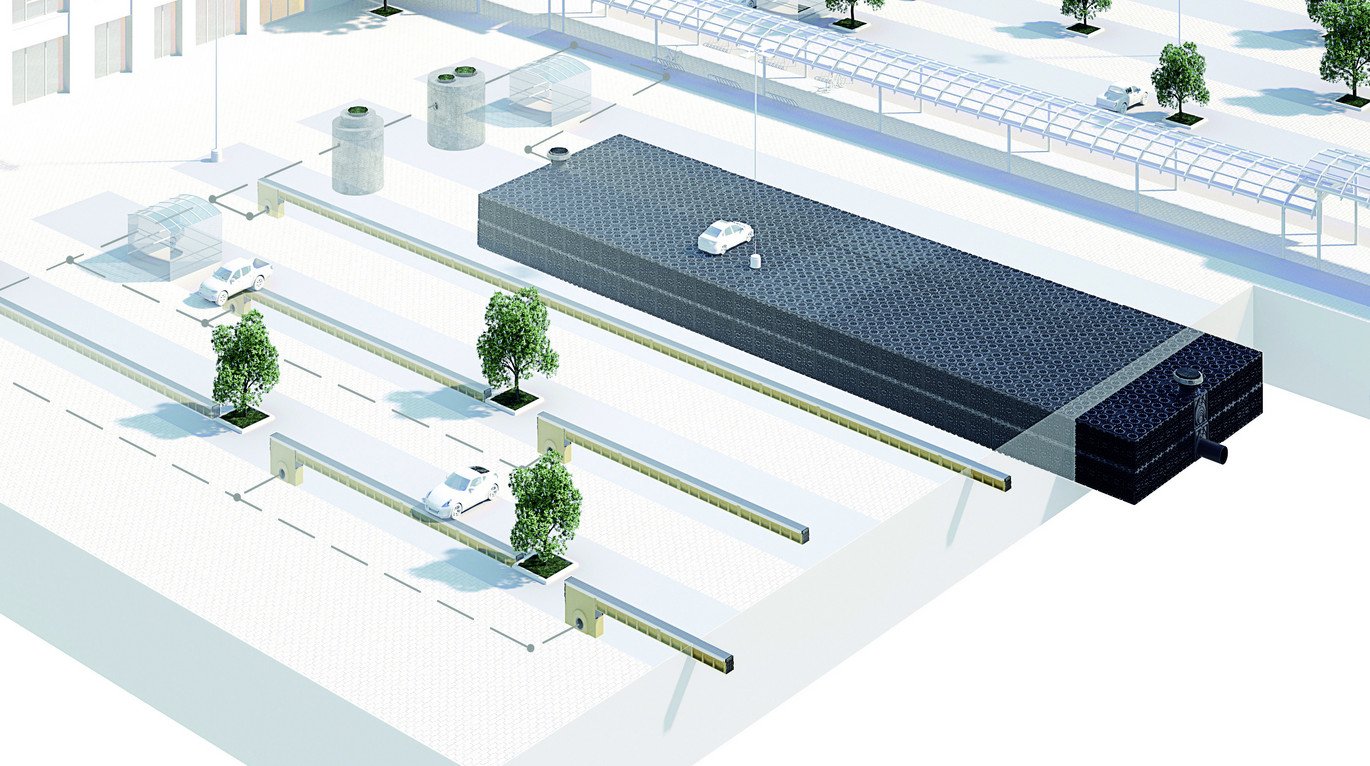 ACO StormBrixx addresses the fundamental requirement of access and maintenance for SUDS Approval Boards (SABS) and water companies, whilst retaining the structural integrity of the installation.
The patented brickbonding and cross bonding feature provides a strong, long term installation and also helps to improve the construction speed of the tank.
ACO StormBrixx can be configured to minimise silt accumulation and has the added feature of a low flow and drain down facility ensuring that the system can be properly maintained throughout its life.